Those traveling to Europe or Scandinavia from the United States may find themselves having a layover in Iceland. If you do, you might find yourself with a few hours or a whole day in Reykjavik. One day in Reykjavik, Iceland will not give you the ability to see all of Iceland, but it will give you time to explore some really neat places!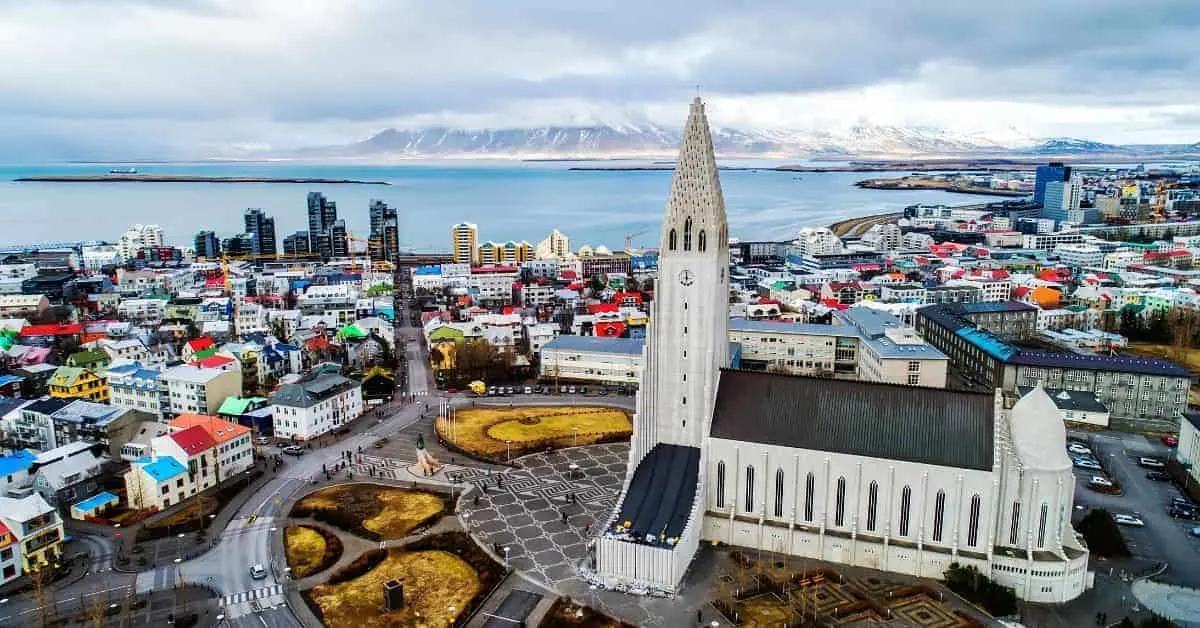 Iceland has become one of the most popular tourist destinations in the world and it is easy to see why. It has a unique history and has some of the most beautiful landscapes in the world.
From natural hot springs to majestic waterfalls, Iceland has enough bucket list items to keep you busy for weeks!
But for those that only have one day, we have some ideas on what you can see during a short visit.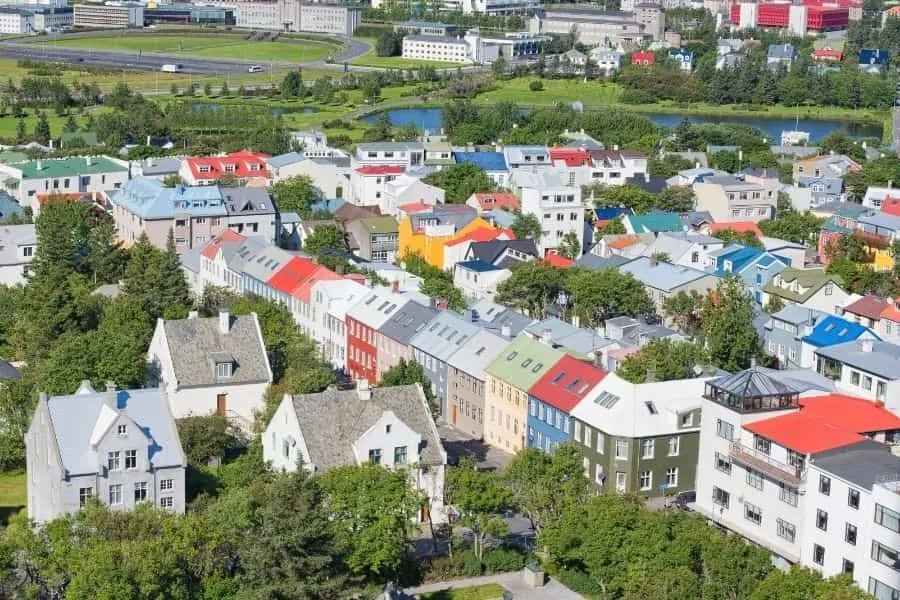 How to Spend One Day in Reykjavik, Iceland
FREE Reykjavik Walking Tour
When you are short of time, consider taking a FREE Walking Tour of downtown.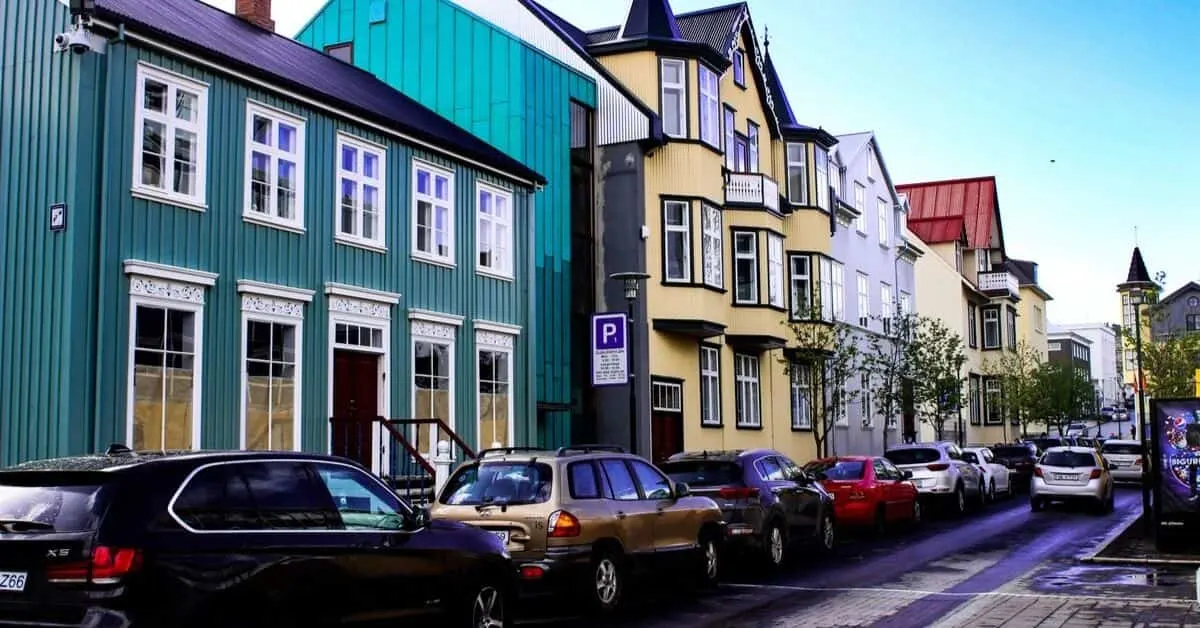 The FREE tour happens twice a day (10:30am & 2 pm) every day. Meet at the main square Austurvöllur, in front of the House of Parliament (Alþingi) next to a statue of the national hero, Jón Sigurðsson.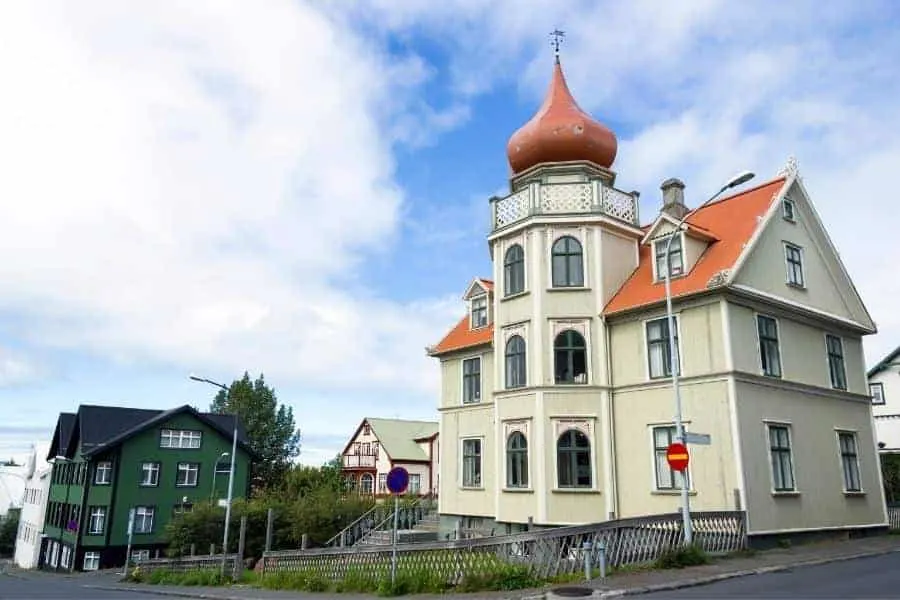 A local tour guide will take you around downtown and give you a broad view of the area along with a little humor. While it is free, you should plan on giving a tip at the end.
Checking out Reykjavik on your own is simple enough; just be sure to download this map of Reykjavik.
It will help you find your way through town easily while also giving you landmarks for the shops and restaurants you might want to check out.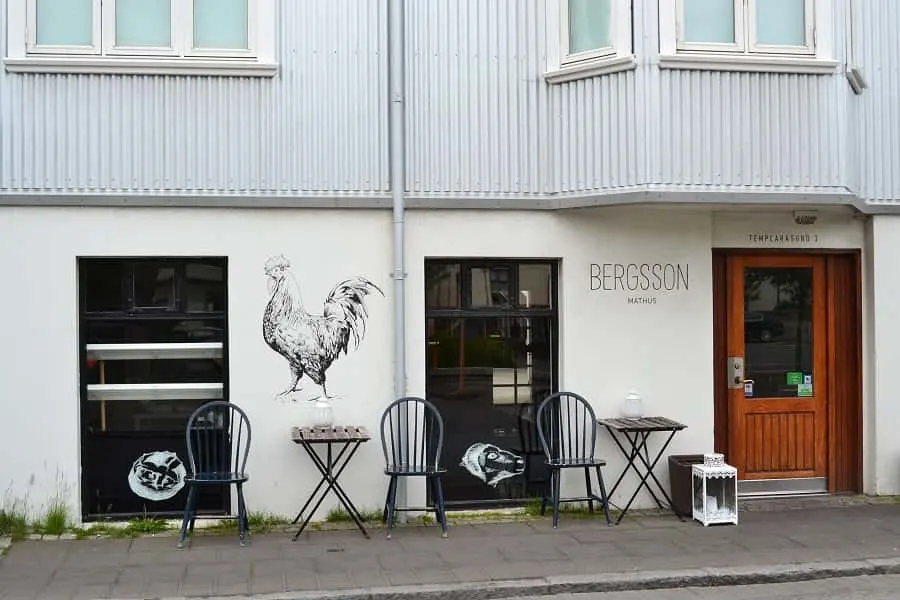 Grab a Meal or Coffee at a local Restaurant
If you are hitting Reykjavik early and looking for an early morning breakfast, you will be hard-pressed to find ANYTHING open.
The exception is Bergsson Mathus which opens at 7 am.
This quaint eatery has great coffee and a wonderful array of small plate choices.
I say small plates, but for me, the servings were large and enough to fill you up! (READ OUR FULL REVIEW)
Bergsson Mathus is right off Vonarstræti so while there you might as well take some time to walk around and check out some street art.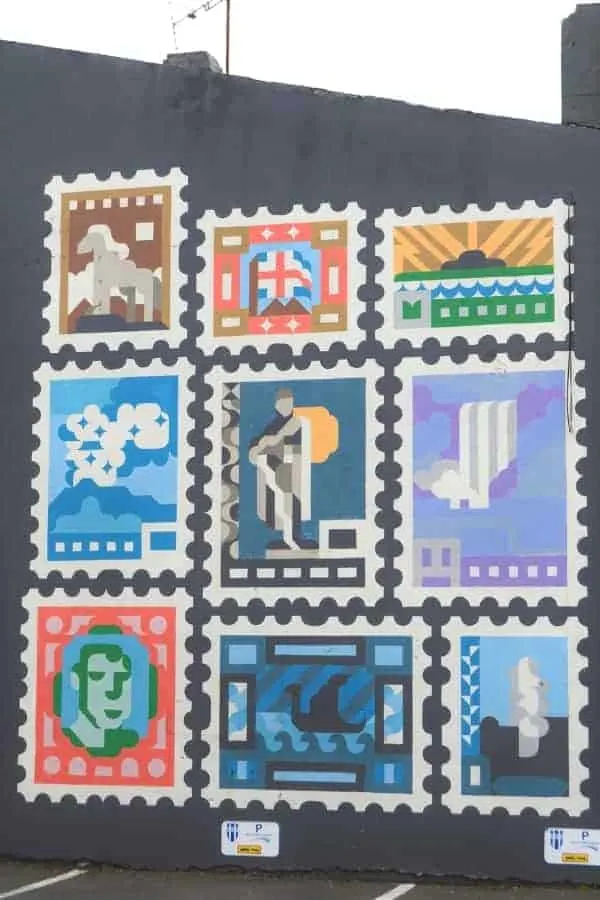 Check out Reykjavik Street Art
One of the huge places where you'll find street art and some artsy shops are on Laugavegur.
Laugavegur (which means "Wash Road") used to be the main path to the hot springs where many Icelanders would do their laundry.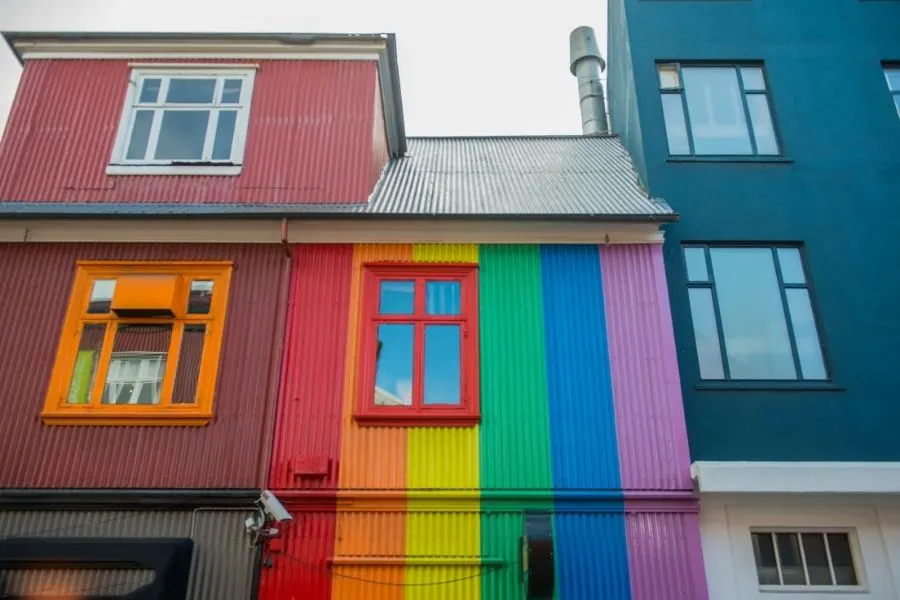 Now, it is a place to purchase trendy clothes, jewelry, and much more.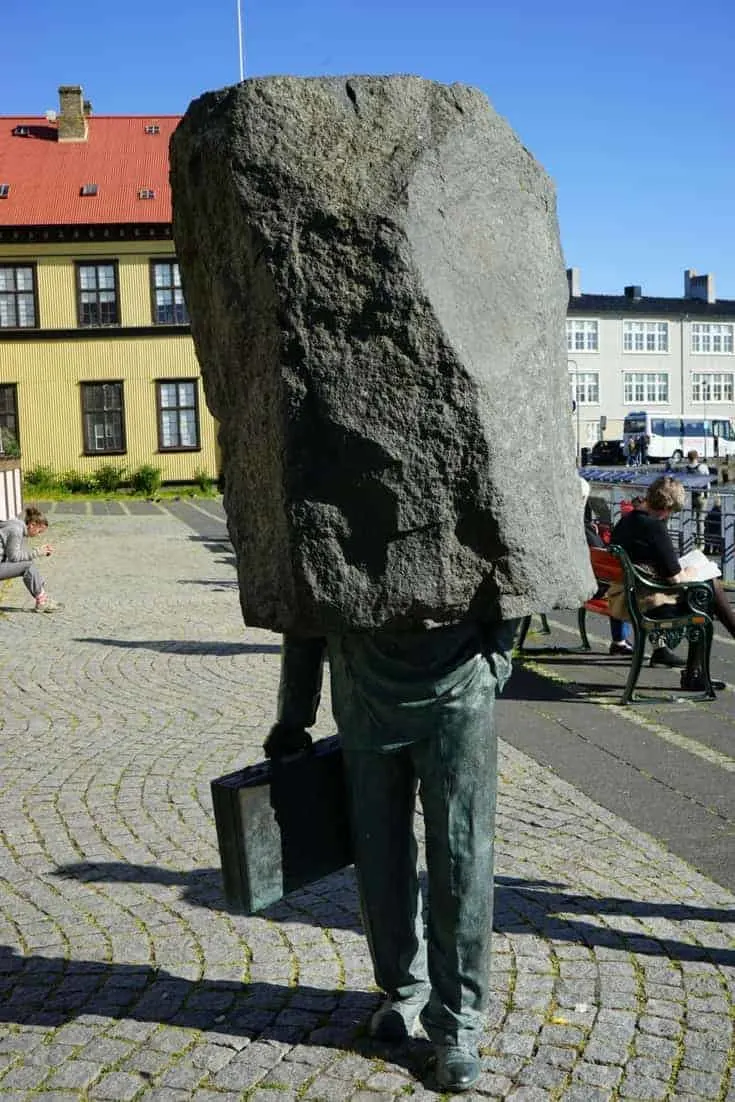 Enjoy the sculptures scattered throughout Reykjavik
One of the best places to find several in the same place is along the banks of Tjörnin (the central lake in the city).
The above sculpture is the Monument to the Unknown Bureaucrat which can be found at the entrance to the City Hall.
Yes, it does seem fitting.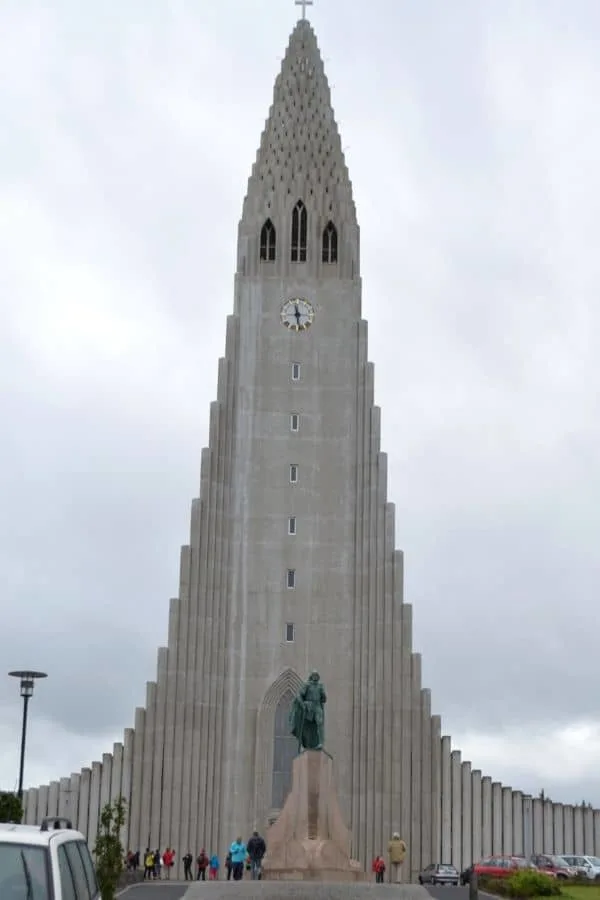 Hallgrímskirkja
Reykjavík's main landmark is their Lutheran church, Hallgrímskirkja, and visible from just about anywhere as it is the tallest structure in Reykjavik.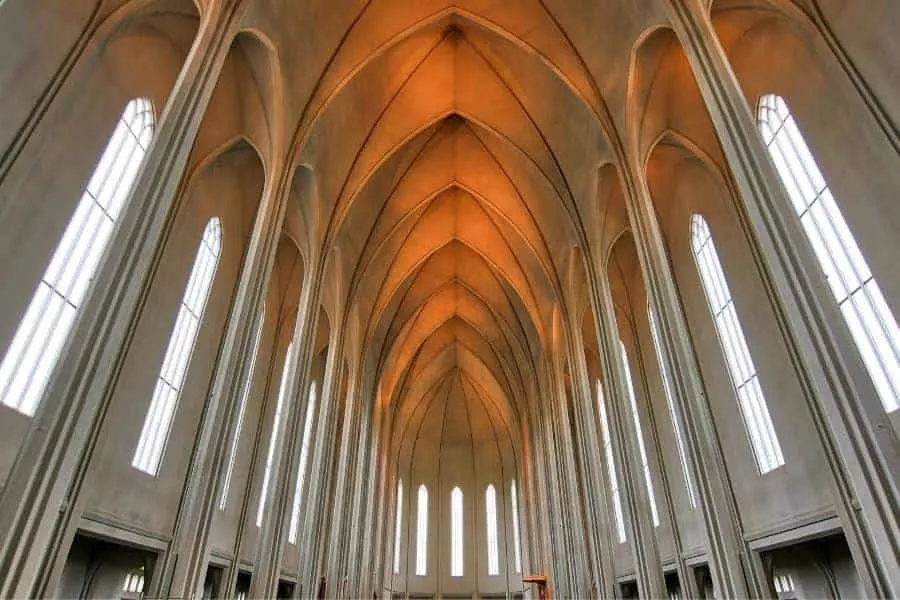 Completed in 1986, the concrete structure took over 40 years to build.
It was designed by Guðjón Samúelsson who drew upon the Icelandic environment that surrounded him, the vision of lava as it cools into basalt rock.
Hours of Operation:
9am-9pm from May to September
9am-5pm from October to April
Admission:
While the church is free to visit, you do have to pay to access the tower which is 240 feet high.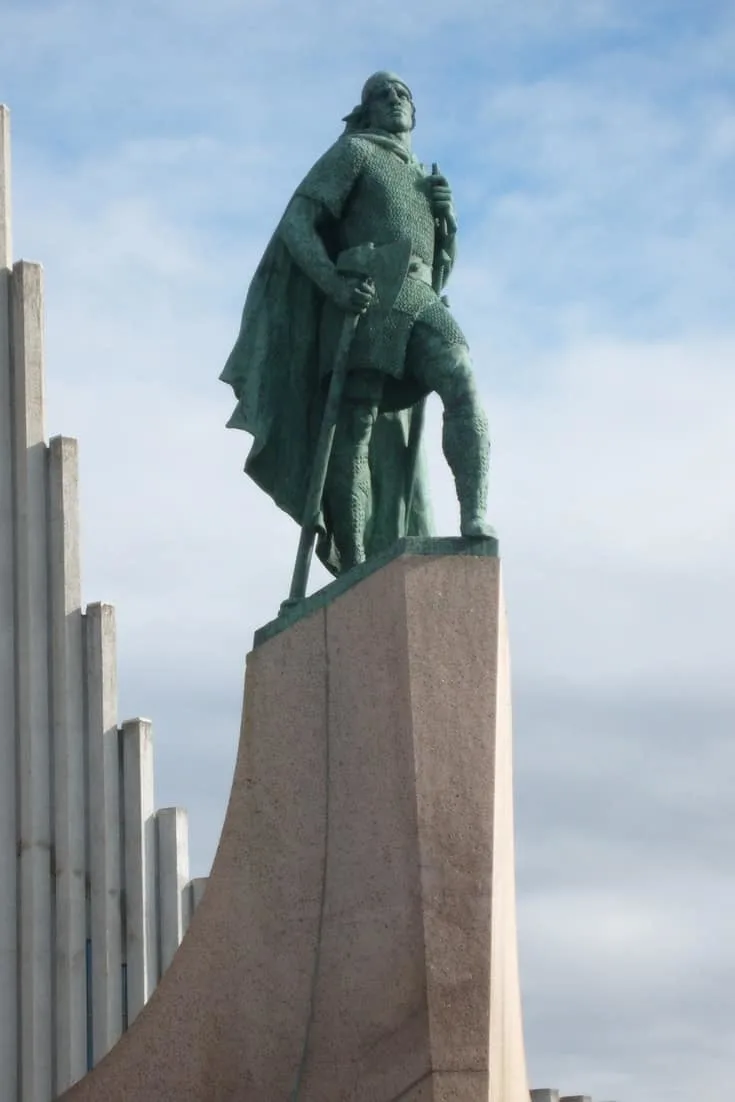 In front of the church is a statue of Leif Eiríksson who was the first European to discover America.
The statue designed by Alexander Stirling Calder was a gift from the United States commemorating the 1,000th anniversary of the establishment of Iceland's parliament at Þingvellir (930 AD).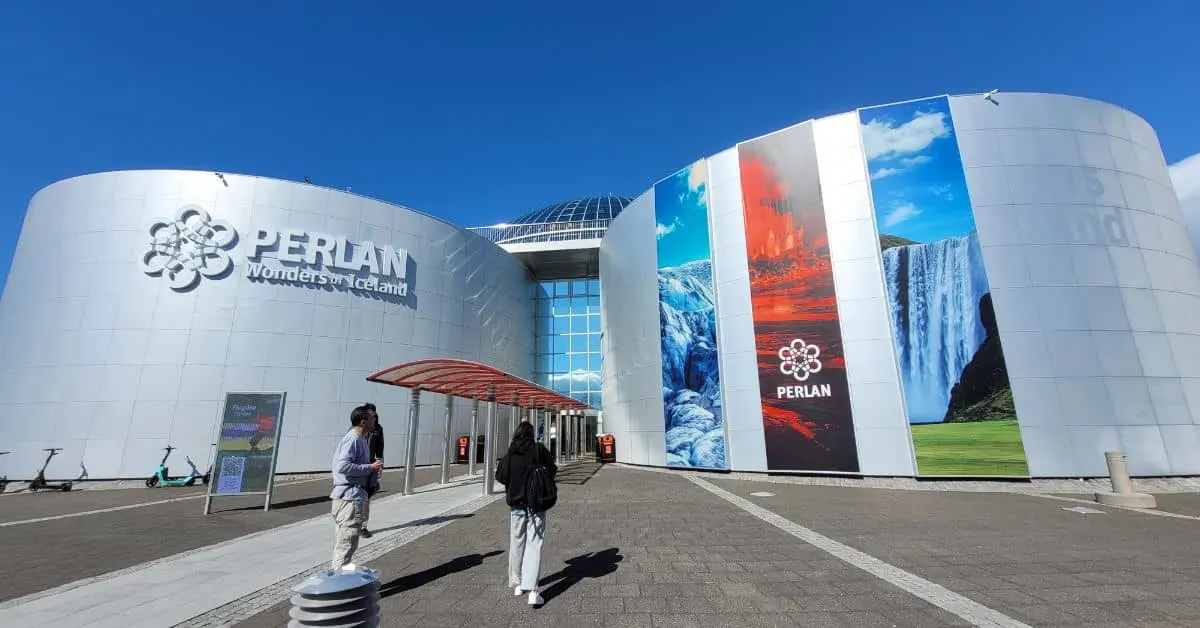 Perlan Museum
Reykjavik has a few different museums you might be interested in exploring while in the city center, but the one you should not miss visiting is the Perlan Museum.
This museum is full of interactive exhibits that showcase all of Iceland's best features!
It is on our must-do list for things to do on a Reykjavik winter trip.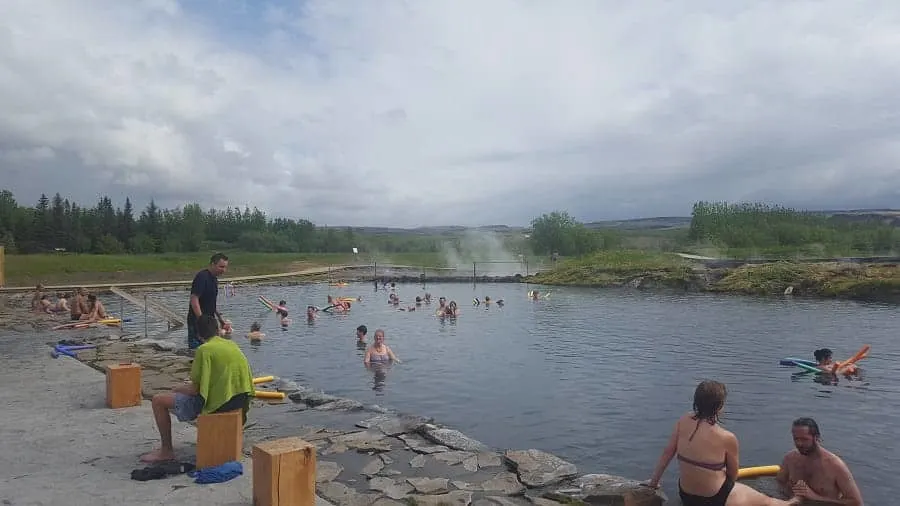 Geothermal Pool
A trip to Iceland isn't complete without a trip to one of their several area Geothermal Pools.
Unfortunately, you will need to drive about a hour or more outside of Reykjavik to get to them.
Our favorite is the Secret Lagoon and it is about a 1.5-hour drive from Reykjavik.
If you can't make the drive, you might want to check out the Laugardalslaug Geothermal Swimming Pool.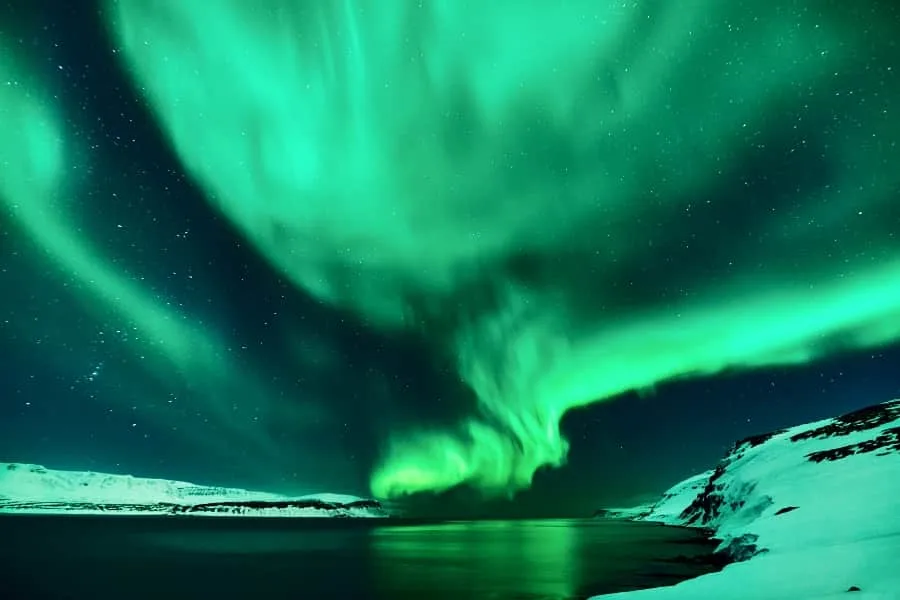 See the Northern Lights
Can You See the Northern Lights in Reykjavik? YES!
While the best place to spot the Northern Lights (or Aurora) is where it is darkest, you can see the awesome natural beauty of the Northern lights in Reykjavík.
The best places to view the Northern Lights in Reykjavík are along the coast.
While you can do a Northern Lights Tour, you don't need to spend the money to see what you can do for free.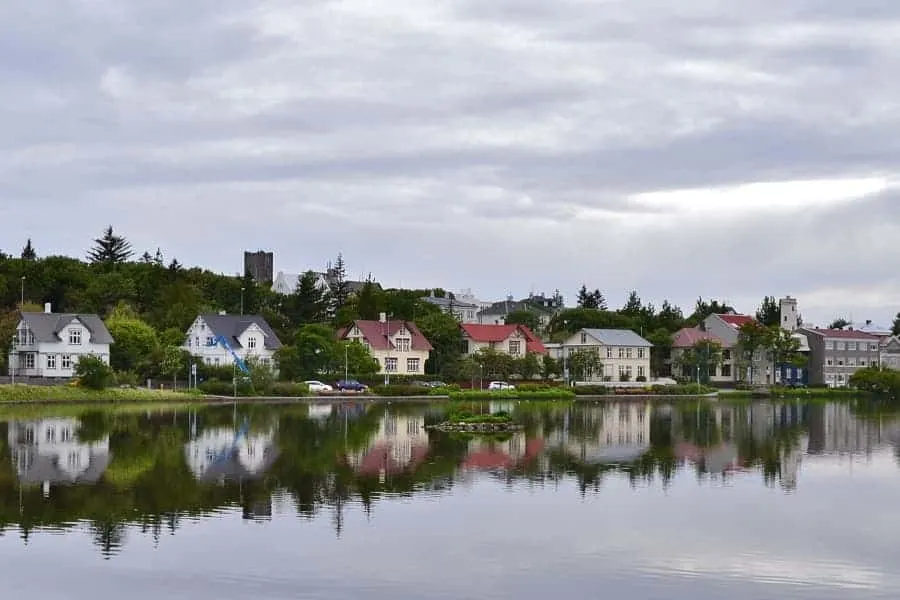 What else you need to Know about Spending One Day in Reykjavik
Best time to go to Reykjavik
The summer months are the best time to go anywhere in Iceland in my opinion. When you travel to Iceland between May and August, the sun is up for nearly 21 hours.
When you only have one day in Reykjavik, you will appreciate having so many hours of light because it allows you to see things you might not otherwise be able to in the winter months.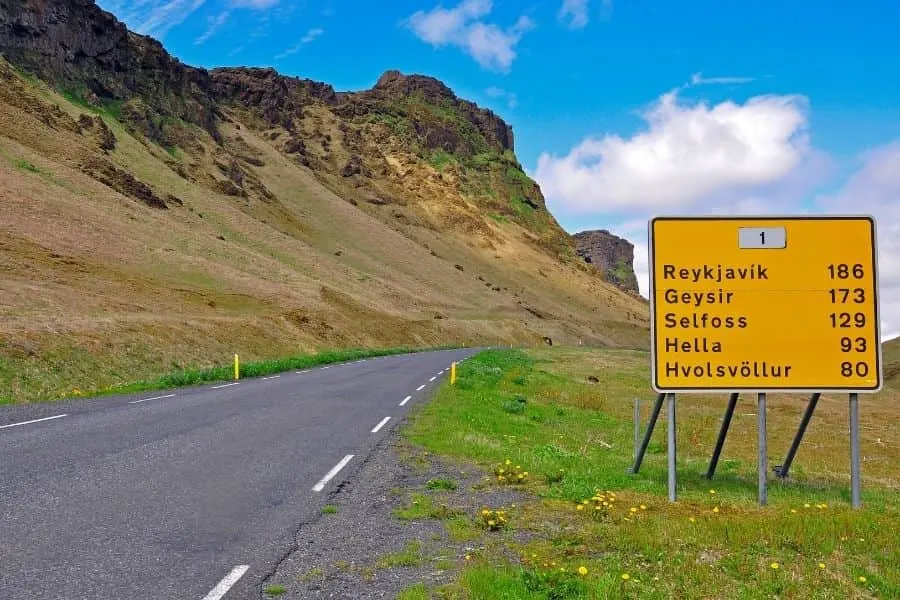 Driving in Iceland
Depending on how much time you have during your layover in Iceland, you may choose to rent a car.
You will find that the rental car office is near the airport and driving is very easy in Reykjavik.
Those spending more time 2 or more days in Reykjavik will certainly want a car to get around.
The rental car agency may try to sell you their GPS.
While useful, we found it quite buggy. If you have access to Google Maps on your phone, you may find it easier to navigate.
Driving in Iceland is very easy. They drive on the right side of the road (just like in the States) and use lots of Roundabouts (like in the UK).
Roadways are marked and speed is tightly enforced by a radar system. Whatever you do, don't speed!
Public Transportation in Reykjavik
Don't have a lot of time and just want to head into Reykjavik from the airport? You can use their public transportation system. Download this bus map and plan out what you are going to see in advance.
While there are Taxis in Iceland, there is no Uber or rail service.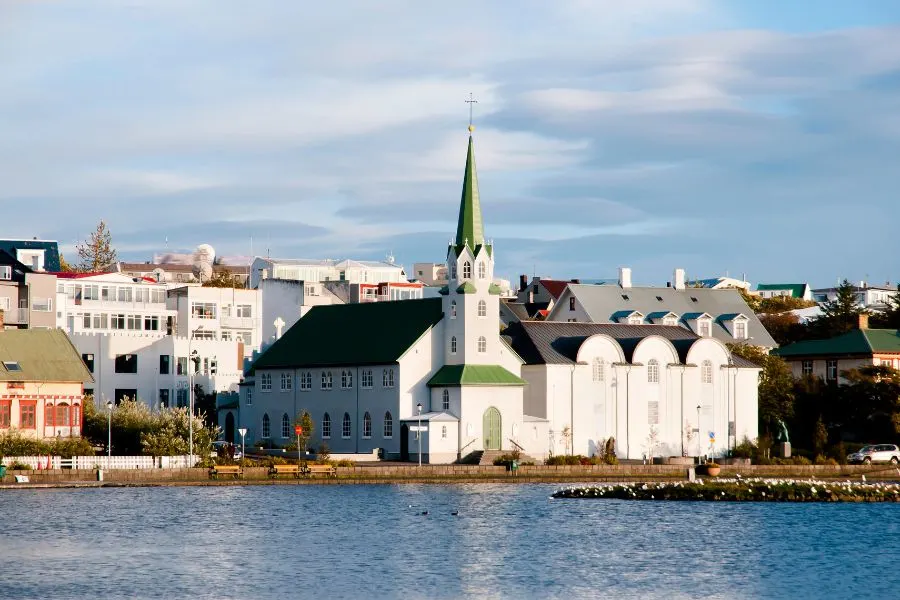 If you get the chance to spend one day in Reykjavik during a layover in Iceland, don't waste your time at the airport!
Have you been to Iceland? What things do you enjoy doing in Reykjavik?