If you're looking for an idyllic European town to visit in the summer, look no further than Spiez, Switzerland. This small town is nestled on the shores of Lake Thun surrounded by stunning mountain views and offers some great things to do.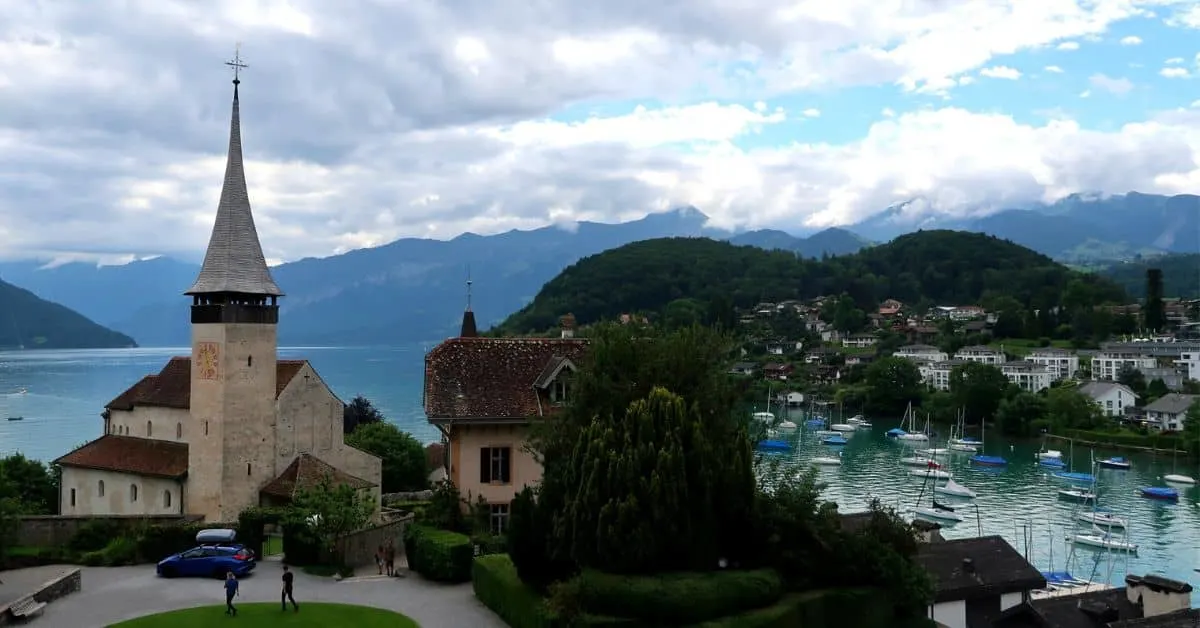 Things to Do When Visiting Spiez, Switzerland in the Summer
The summer months in Spiez are filled with warm sunshine, perfect for outdoor activities and taking in the breathtaking scenery.
If you're planning a trip to Spiez in the summer, here are some must-do activities to add to your itinerary: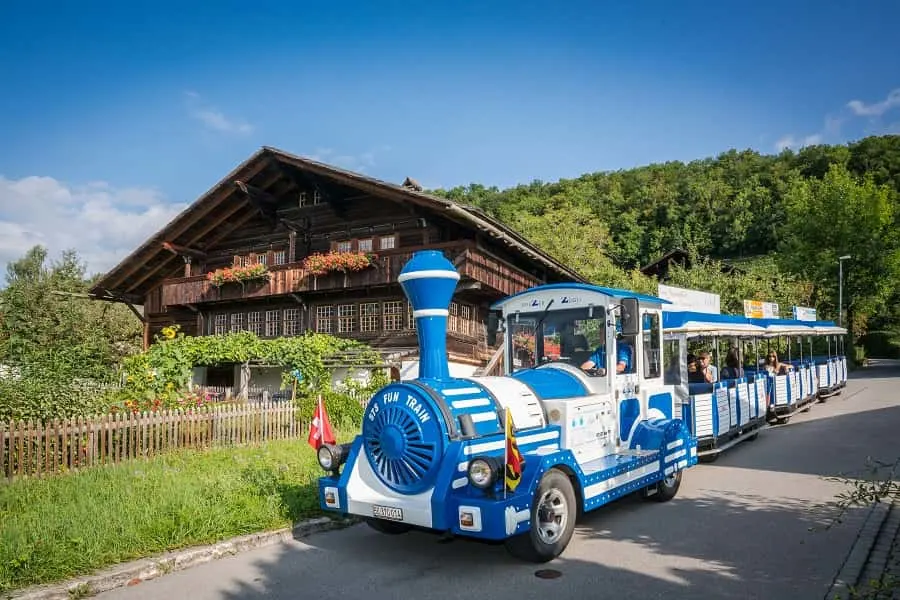 Spiezer Zügli
Get to know Spiez by taking the little blue & white train around town.
It has an audio guide that tells interesting facts about Spiez during the ride around town!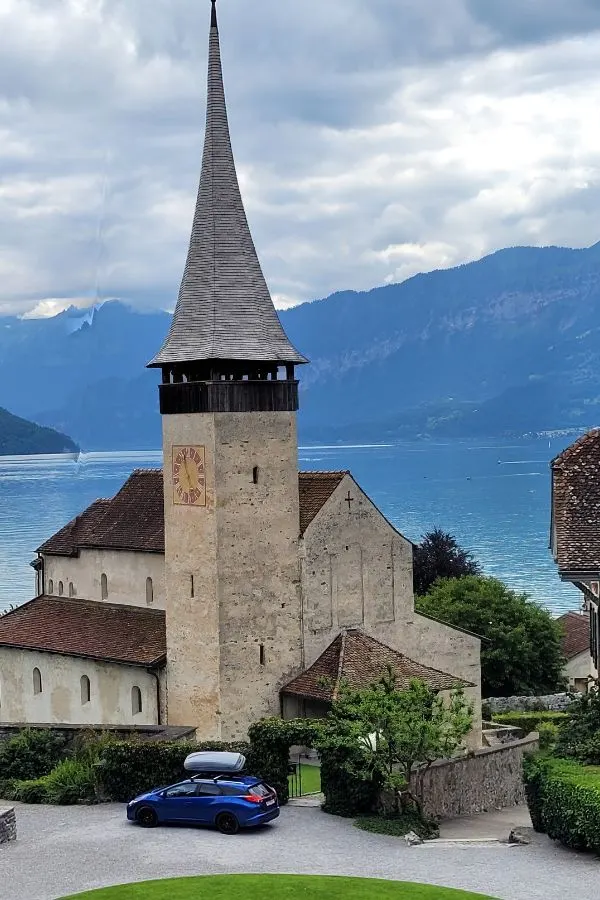 Schloss Spiez
The castle was first built in the 12th century and has been expanded and renovated several times over the centuries.
Today, it houses a museum which is open to the public.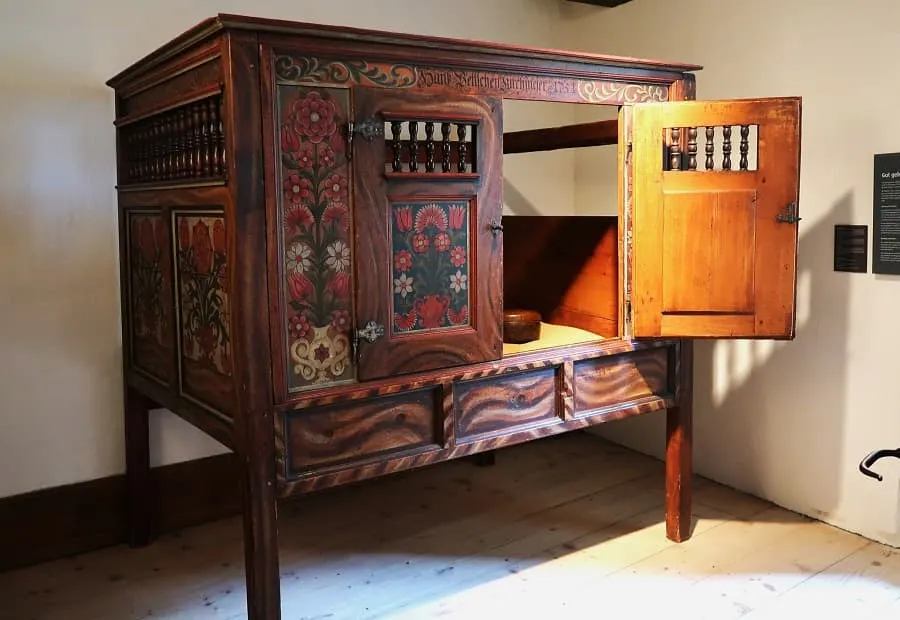 Visitors can explore the castle's many furnished rooms and chambers that showcase what living quarters would have looked like between the 13th & the 19th century.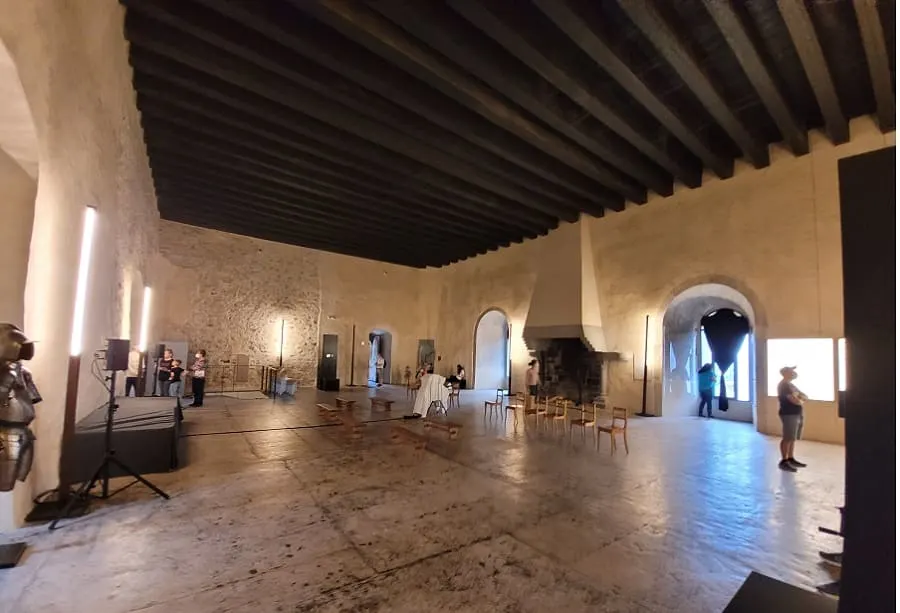 You will see things like the great hall which is really enormous and has wonderful views of Lake Thun.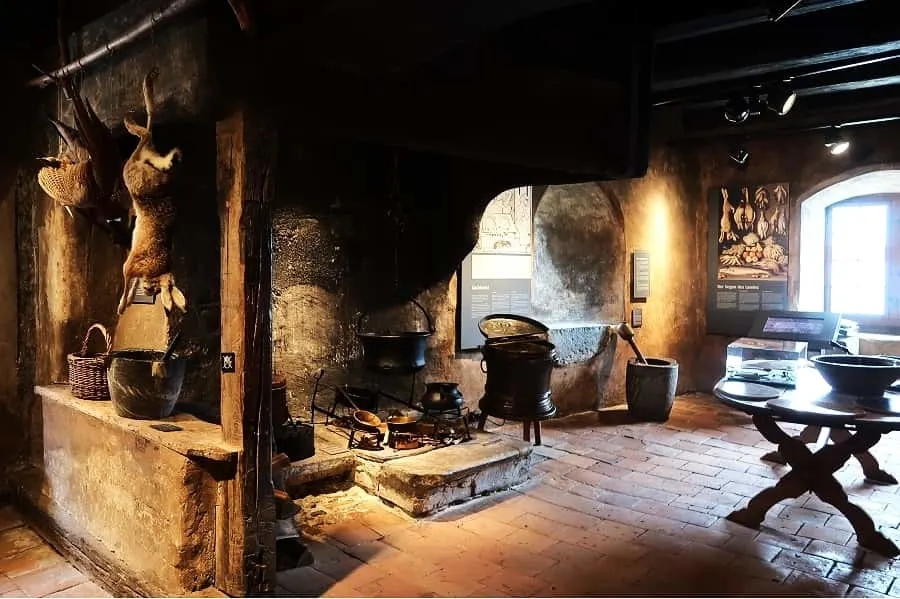 Guests will see what a fully functioning kitchen would look like as well as the types of food that people ate in medieval times.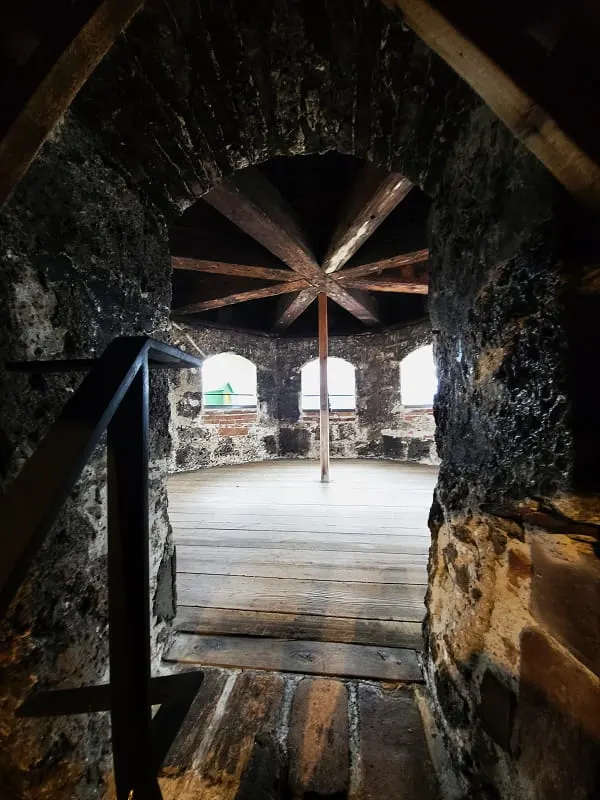 Along with the normal history of the time period, you will also learn about some of the dark times and prisoners who were kept in the tower.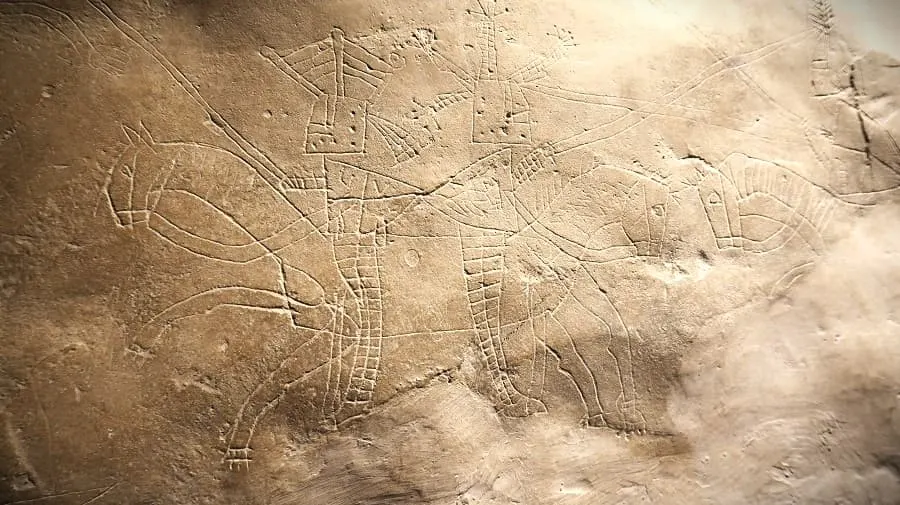 You will even be able to see evidence of their presence with graffiti they left behind.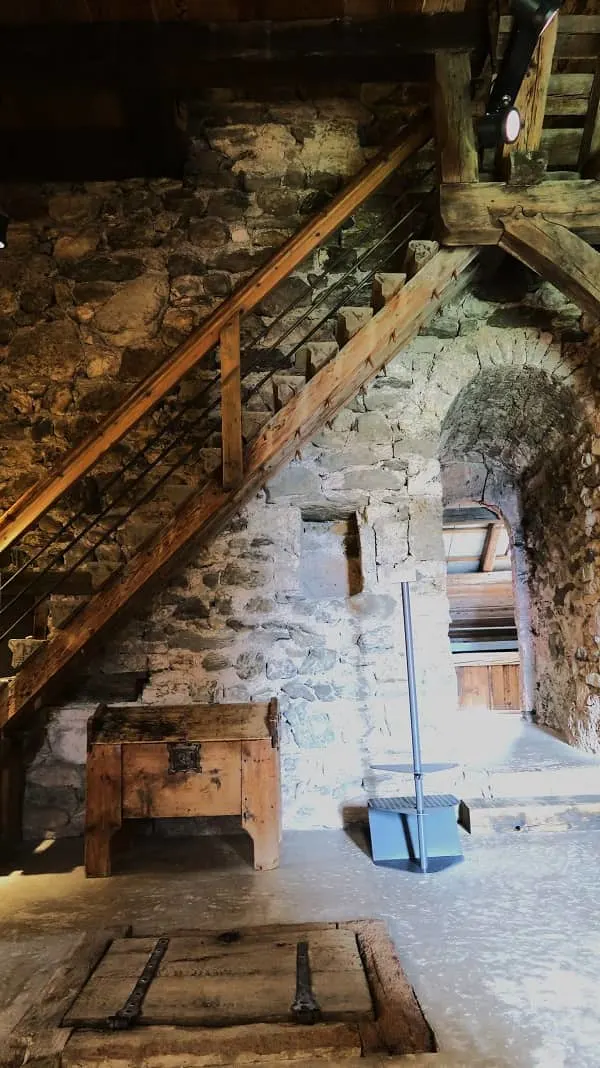 There are a lot of stairs and climbing.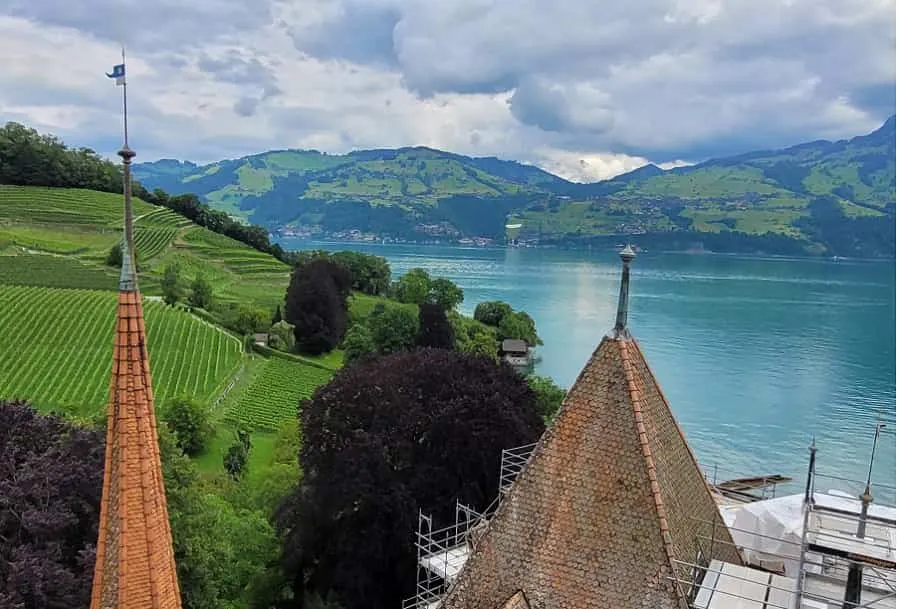 If you choose to venture to the top of the castle tower, you will find a beautiful panoramic view of the lake and the mountains.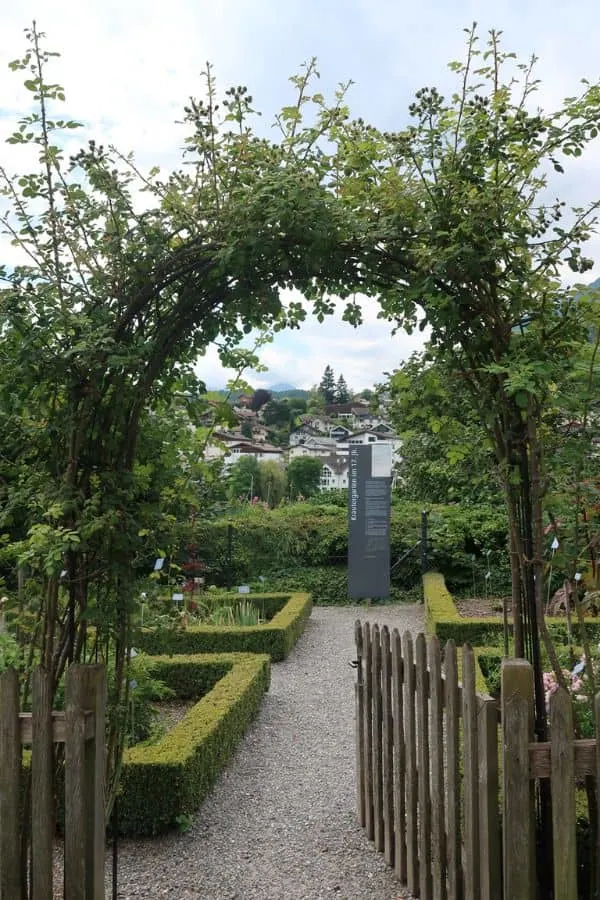 Make sure that you spend time exploring the outside of the castle as well.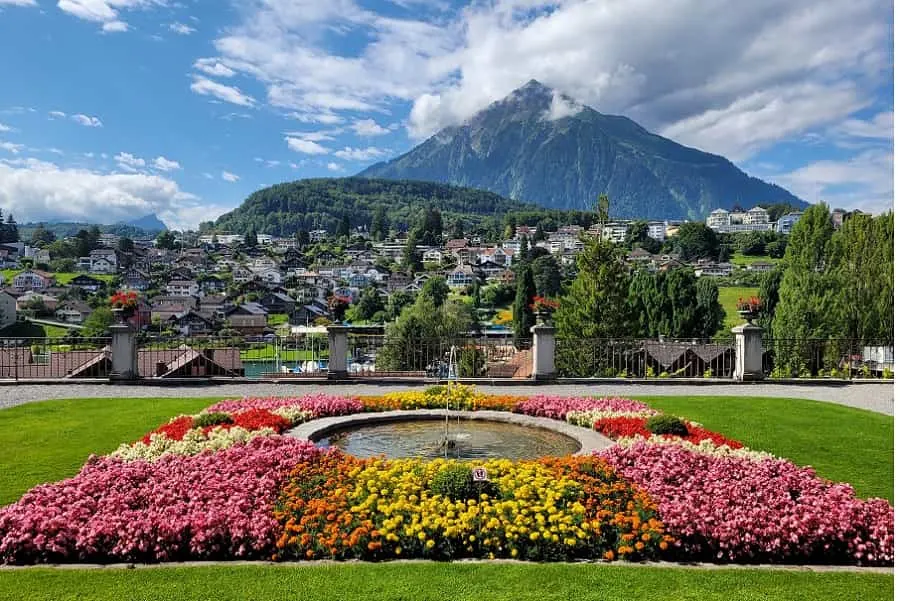 Visitors can walk the castle grounds. If you are visiting Spiez in the summer, you will find the most beautiful flower garden.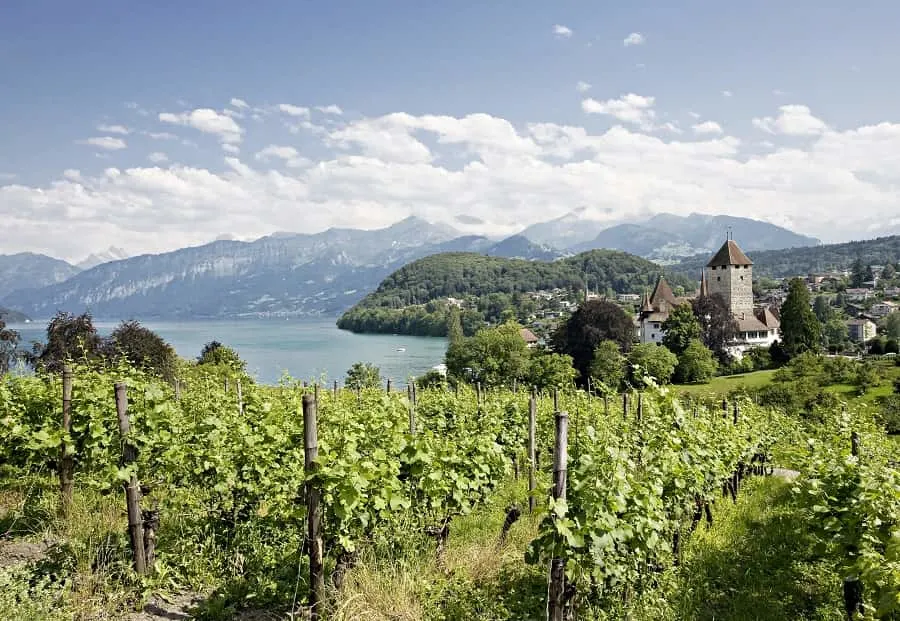 Spiez Vineyard Sensory Adventure Trail
Hikers will enjoy spending time on the one-hour adventure trail that takes you through a vineyard.
Along the trail are 12 information boards where you can scan a QR code to watch 12 short films that detail the life of a winemaker!
It is a nice way to experience Spiez on foot!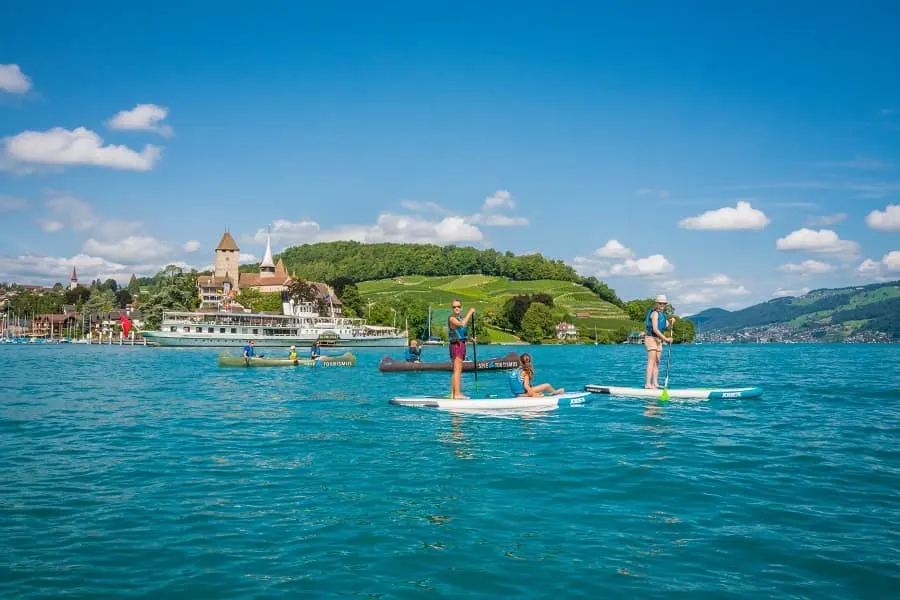 Water Activities on Lake Thun
While you could spend all your time in Spiez on foot, you certainly would be missing out on some great water activities.
Since Spiez sits on the Thun, you will have access to numerous water sports.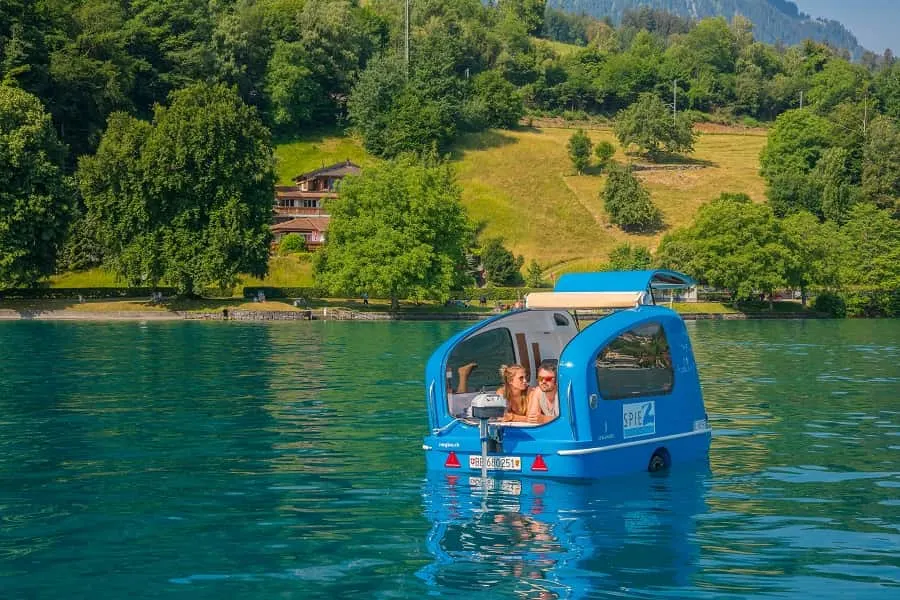 A boat trip on Lake Thun with the Bernese Oberland as a backdrop is an unforgettable experience.
You will find a boat rental at the Bay of Spiez that rents out pedal boats, electric motor boats, and sailboats from May to September.
It is a lovely way to spend a summer day on the Thun!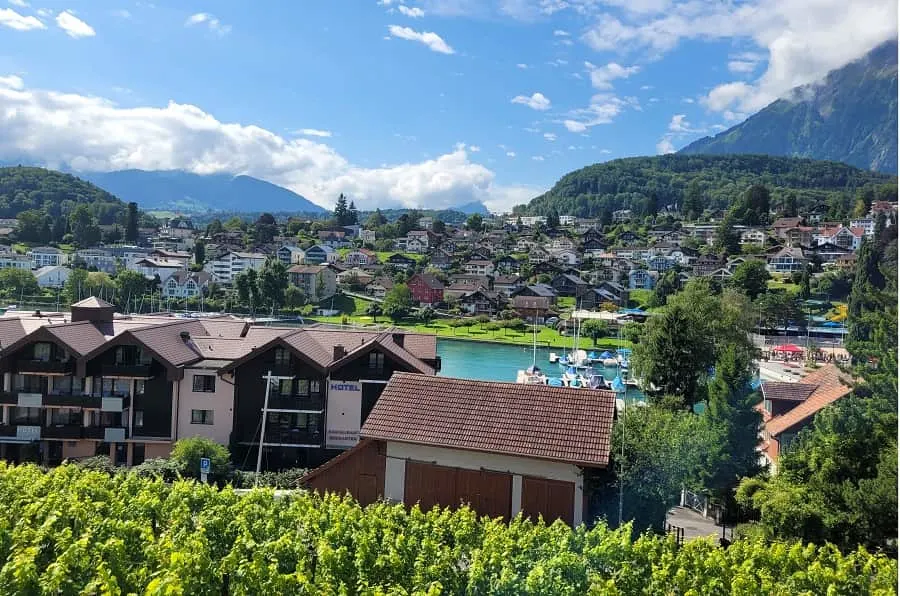 If you're looking for a charming places to visit in Switzerland, make the trip to Spiez.
It offers plenty of things to do & is also a beautiful place to relax and take in the natural scenery.