(We may earn a commission via affiliate links in this post. Read our full disclosure policy.)
Of all the places I've been in the world, Copenhagen always finds it's way on my list of favorite places to visit. With so many things to do in Copenhagen, you will have no trouble staying busy!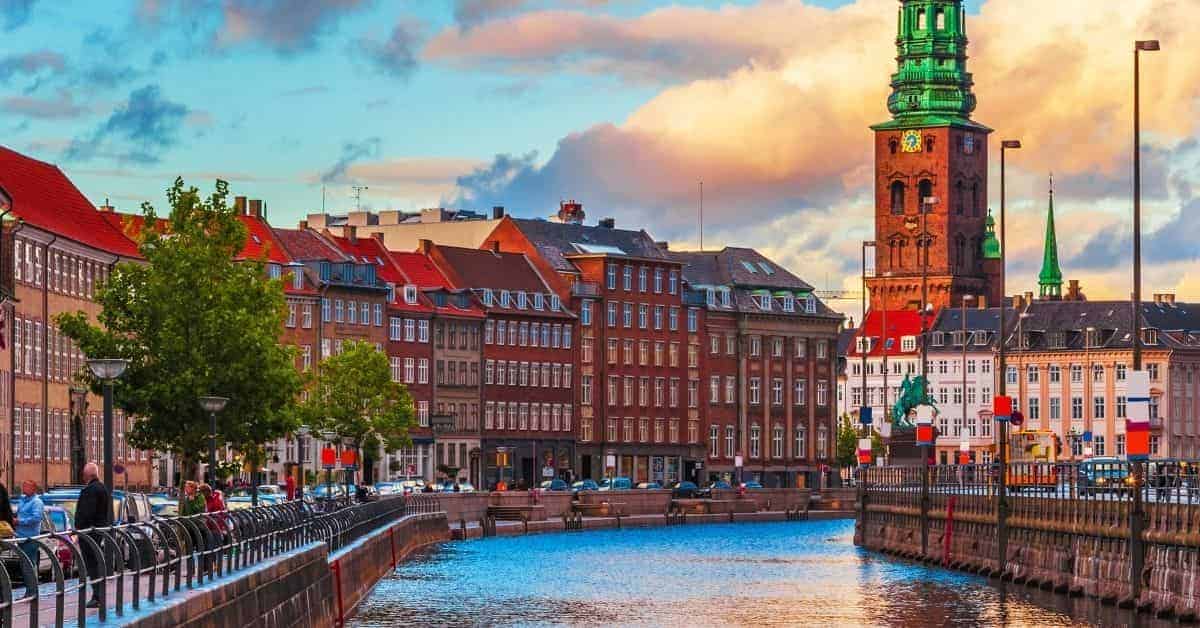 When it comes to traveling in Copenhagen, not only is it one of the most safest places in the world, it is also one of the most pedestrian friendly. This means that you can safely walk or ride a bike just about anywhere.
We suggest that you take time to explore Copenhagen by foot, bike and of course, by boat!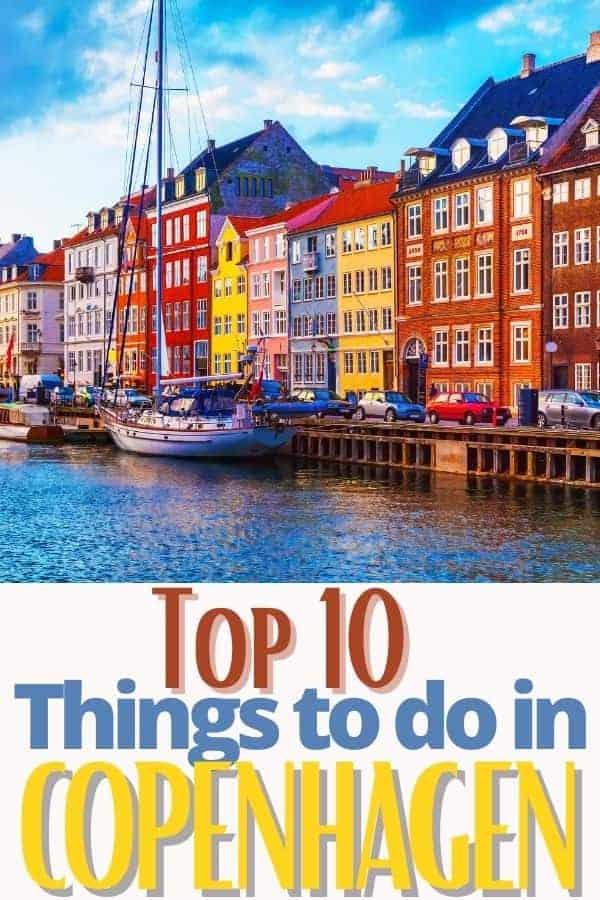 Wondering how to spend your time in this Scandinavian destination? We have a list of our top 10 things to do!
Top 10 Things to do in Copenhagen, Denmark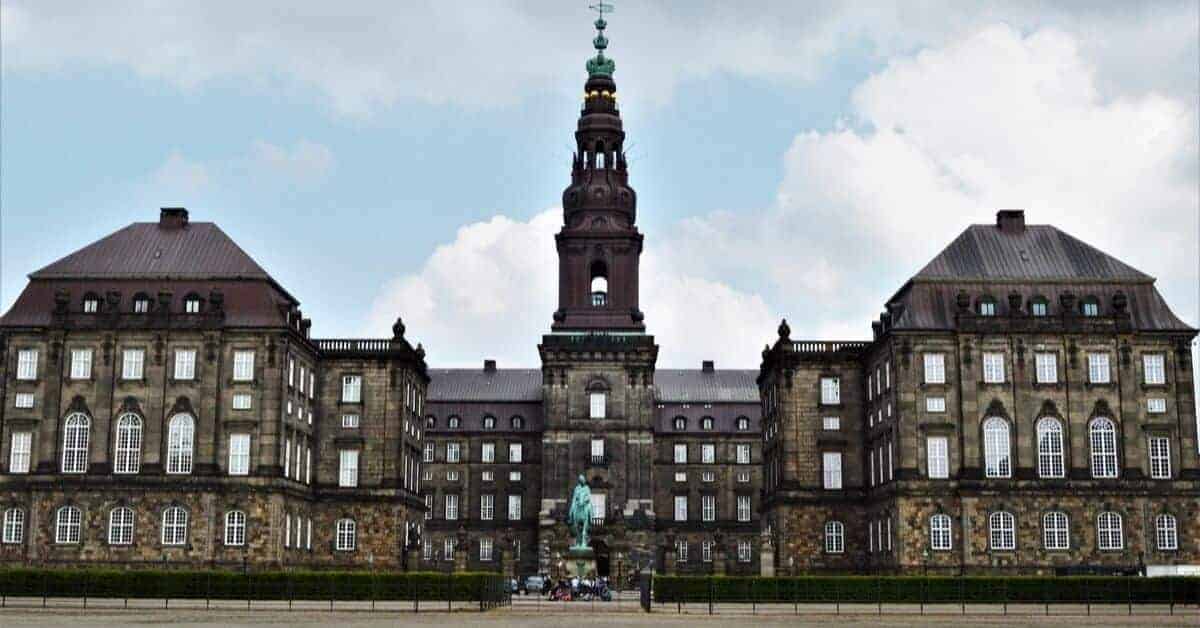 1. Christiansborg Palace
This former palace was the home of many Danish monarchs throughout centuries. Now, it is the place where Queen Margrethe II & the Prince consort hosts dignitaries and where the Danish Parliament meets.
Your ticket to Christiansborg Palace will allow you to see various Royal Rooms where the Queen entertains, includingthe throne room.
See Full Tour of Royal Rooms at Christiansborg Palace
Entry is FREE with Copenhagen Card or 130DKK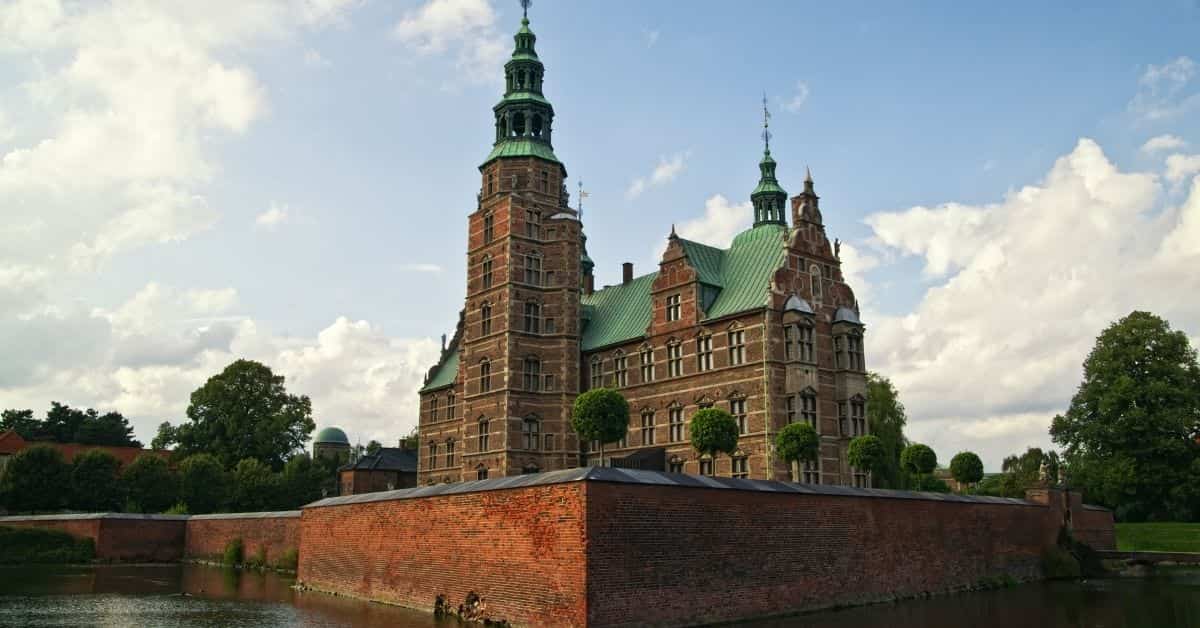 2. Rosenborg Castle
Rosenborg Castle was originally built as a country summerhouse for King Christian IV. Now, it is a Royal museum containing historical artifacts and the Royal collections.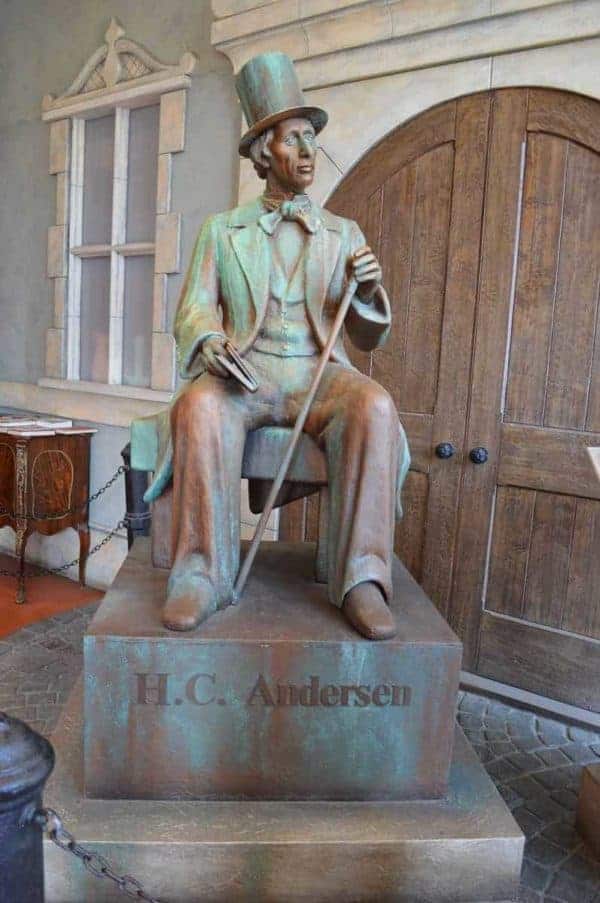 3. Hans Christian Andersen Experience
Known throughout the world for his fairytales, you can learn about his childhood, how Copenhagen shaped his life, and where he got his inspiration for his stories.
The exhibitions showcase his most famous works with light and sound effects to make the fairytales come to life.
Admission is FREE with Copenhagen Card or 60 DKK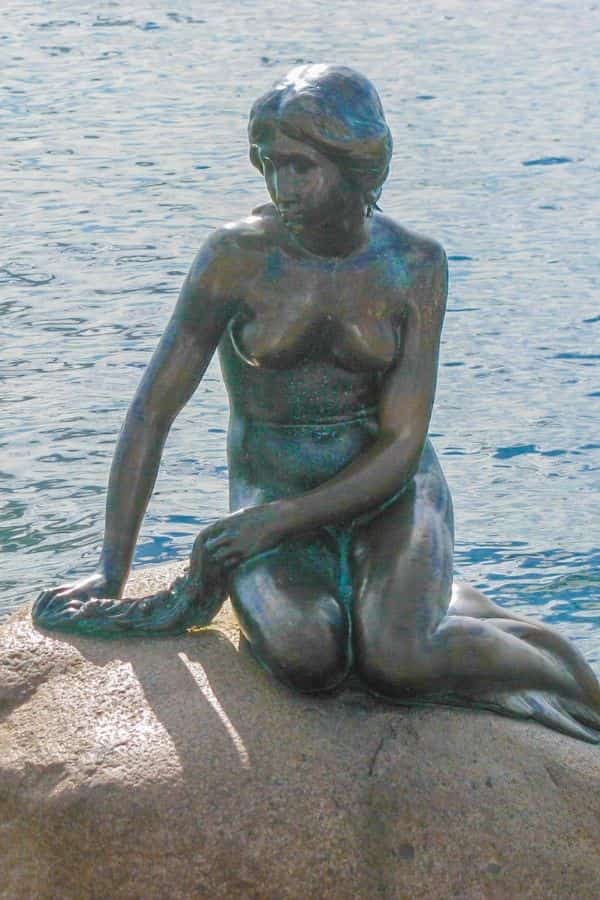 4. Little Mermaid Statue
One of the top things to do in Copenhagen is to see The Little Mermaid statue by Edvard Eriksen.
Inspired by the Fairytale from Hans Christian Andersen, this statue is one of the most photographed in all of Scandinavia.
You will be able to view it from the Canal boat tour, but it is more impressive if you see it from land. The Statue is near Langelinje Pier.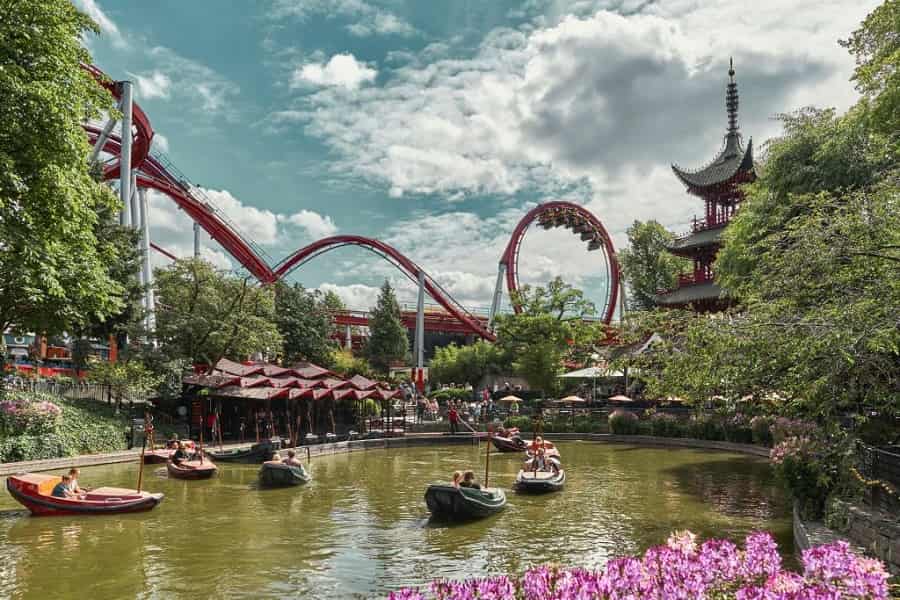 5. Tivoli Gardens
If you are travelling with kids to Copenhagen, one place you should visit is Tivoli Gardens. It is the amusement park that inspired Walt Disney to create Disneyland.
You will find all different types of rides and attractions that everyone from kids to teens will enjoy.
The Copenhagen Card will give you entry to Tivoli Gardens, but ride tickets must be purchased separtately.
Free with Copenhagen Card or 120 DKK.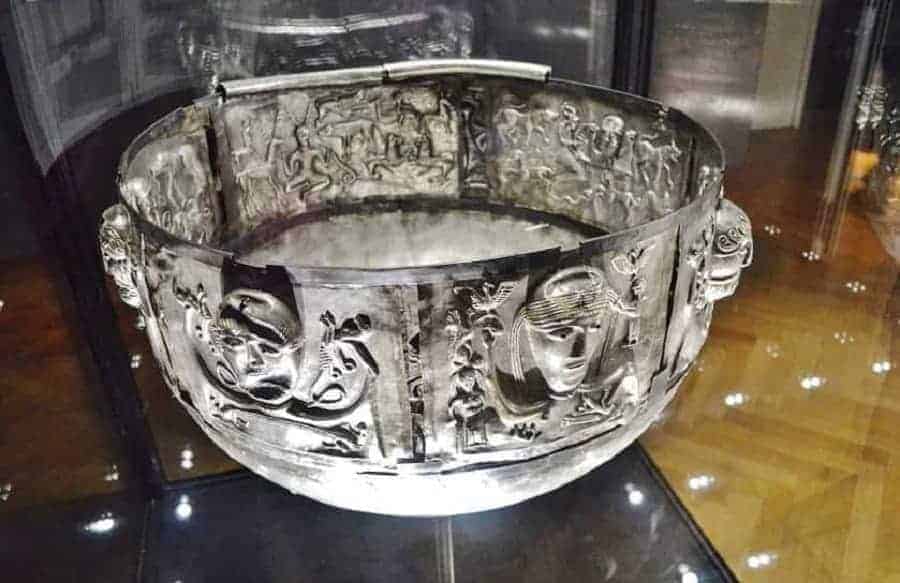 6. National Museum of Denmark
The National Museum of Denmark is located in the Prince's Palace which dates back to the 18th century. You'll find exhibits & artifacts from the Stone Age, Vikings, Middle Ages, & Renaissance as well as modern Danish history.
Entry is FREE with Copenhagen Card or 95DKK, children are free.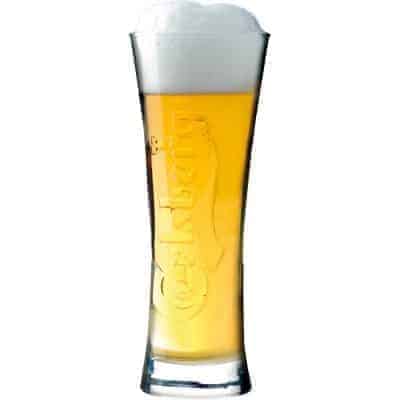 7. Carlsburg Museum
If you like beer, you should take time to tour the Carlsberg Museum.
There is a free shuttle bus that will take you to the museum from the Copenhagen city center.
There you can take a guided tour and sample Carlsberg Beer.
If you have the Copenhagen Card, you get a free beer (or soda). Last tour & tasting is a 4pm and it closes at 6pm.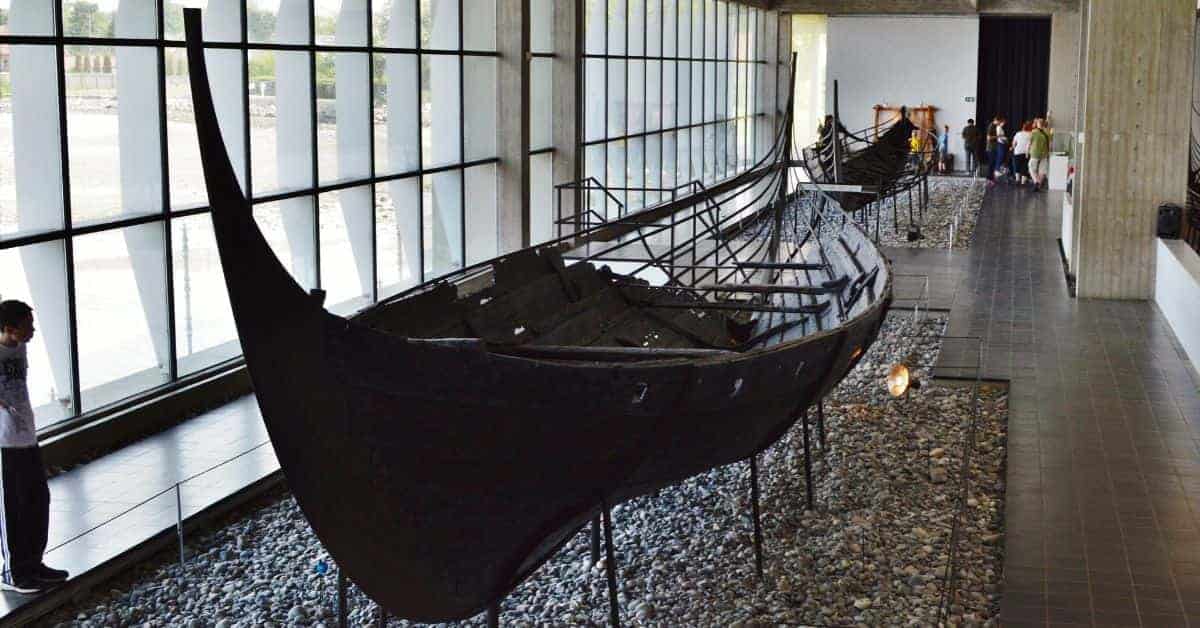 8. Roskilde Viking Ship Museum
The Viking history is Denmark is pretty amazing. One place where you can learn about Copenhagen's Viking history is the Roskilde Viking Museum. It showcases both REAL viking ships and artifacts from when Vikings actually lived in Denmark and recreated ships based on how the Vikings would have made them during their time.
See more on the Roskilde Viking Museum
Admission is FREE with Copenhagen Card or between 90-130 DKK depending on season.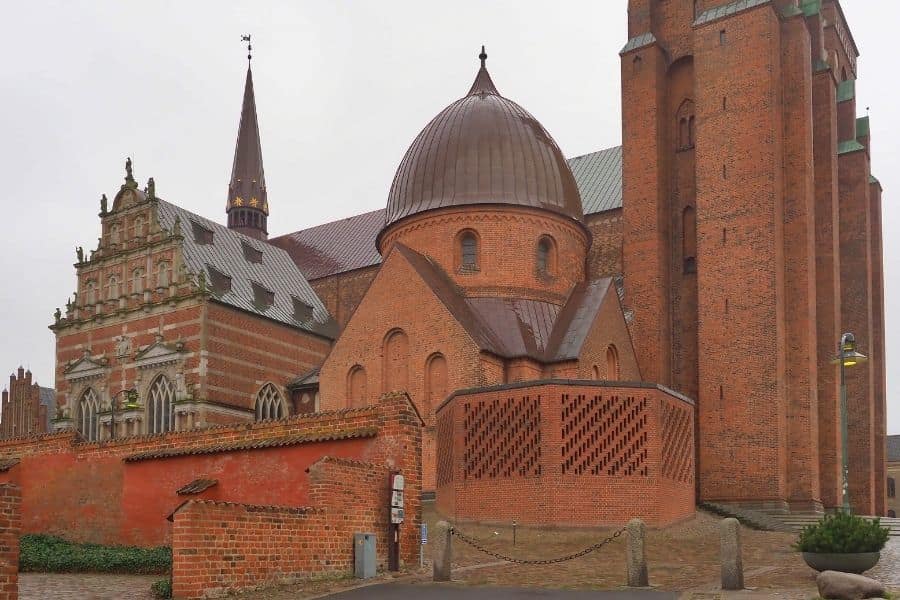 9. Roskilde Cathedral
This 12th century cathedral is Scandinavia's first Gothic cathedral to be built of brick and it encouraged the spread of this style throughout northern Europe. Because of this, it has been deemed a UNESCO World Heritage site.
More than 40 kings and queens of Denmark are buried inside the church.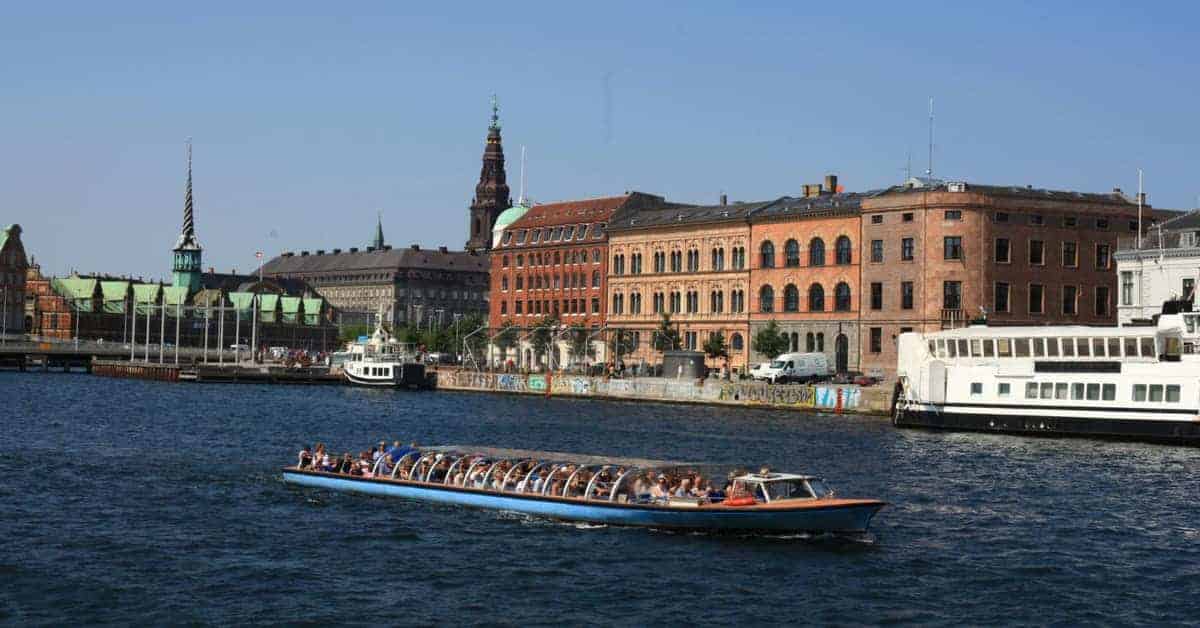 10. Canal Tour
One of the best things to do in Copenhagen is to take a canal boat tour.
You will get to see popular Copenhagen landmarks like Amalienborg Palace, The Old Stock Exchange, Christianshavn, Our Saviours Church, The Sixtus Battery, The Black Diamond, 'BLOX', and the Little Mermaid Statue.
Canal Boat Ride is free with Copenhagen Card or 85DKK otherwise.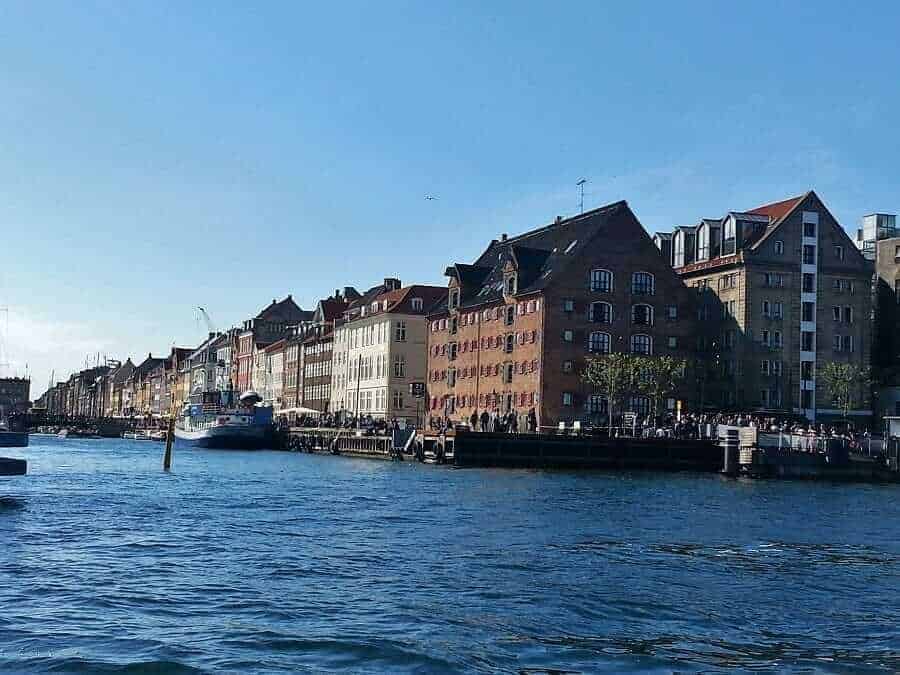 When is the best time to visit Copenhagen?
Copenhagen is beautiful most of the year, but we think that the perfect time to visit Copenhagen is in the early summer.
The summer months allow you to enjoy the outdoors without having to worry about being cold.
Flower are in blooms, you can take bike rides throughout the city or enjoy a walk along the waterfront.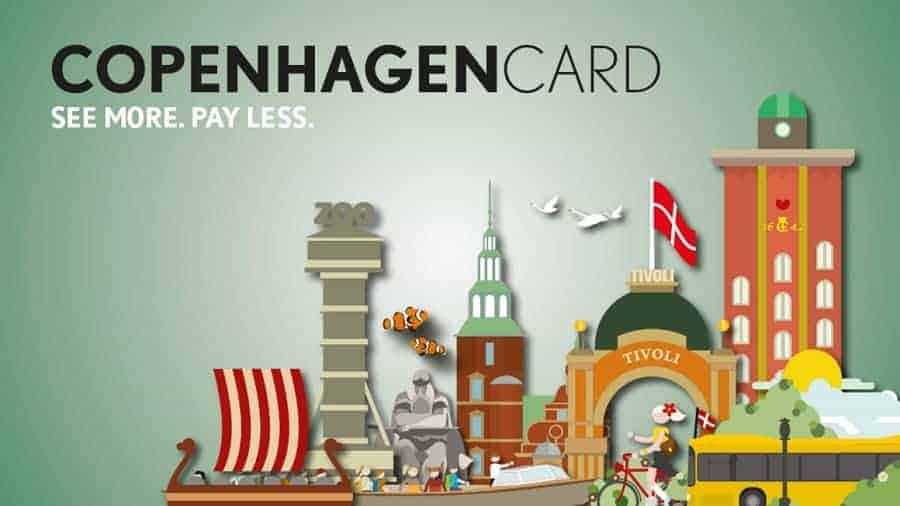 Why You Should Get The Copenhagen Card
Copenhagen is an expensive city to visit and the Copenhagen card will save you some money and allow you to save time by not having to stand in so many lines.
The Copenhagen card will get you:
Free admission to many popular museums and attractions
Free public transportation by bus, train and Metro
Discounts on restaurants, attractions and entertainment
Cards for up to 2 children under 10 are free
The Copenhagen Card is available as a 24, 48, 72, or 120 hour card both for adults and children. Since you will have 2 days in Copenhagen, the best one to purchase is the 48 hour card.
Guides to Copenhagen
If you are making the trip to Copenhagen, we have perfect Itineraries along with guides to going to Copenhagen with kids!
Have you traveled to Copenhagen? What were your favorite things to do?